Virtual Puppy Empowerment Class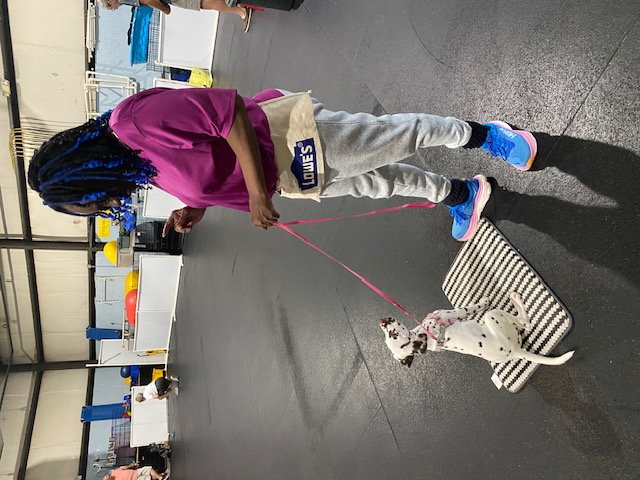 Do you struggle with worrying about whether you're devoting enough time to training or if you're teaching your puppy or young dog the "right" things?  The truth is, there are really only a few core foundation behaviors that you can build on for more complex behaviors later! More importantly, it's not WHAT you teach your puppy, but HOW you teach it that will make all the difference. In this 6 week class you will be presented with a progression of core behaviors that you can start introducing to your puppy now, that you can build on throughout your training journey! Behaviors like 2 on, 4 on, focus forward, go out, target, around, under, etc., all taught through games and positive reinforcement! You'll both be having so much fun your puppy won't even know you're training!!
 The class wil be modified to the individual participant, allowing you to start where you are and go from there. For working spots participants
Working Spot:
Online class platform with accompanying outlines and videos 
Admittance Facebook forum for Q&A, video submission
Video submissions/personal feedback in forum or by email
Attendance/access to weekly Q&A, trouble shooting live Zoom session
Cost: $150
Audit Spot:
Online class platform
Facebook Forum
Attendance/access to weekly Q&A live Zoom session
Cost: $100
About Your Trainer:
This course is taught by Laurie C. Wiliams BA CCUI FFc CDTI. I have 35+ years experience as a canine educator and behavior counselor. I am the owner of Pup 'N Iron Canine Enrichment Center in Fredericksburg, VA and have beeen successful teaching positive reinforcement methods to my local and international students the past 20 years exclusively. I have been an avid dog sport competitor and enthusiast for 35 years and have obtain a multitude of titles in competition obedience, rally obedience, agility, and scent work.
I look forward to working with you!
CLASS KICKS OFF MONNDAY, SEPT. 25, 2023!
REACH YOUR PUPPY'S POTENTIAL!
GRAB A SPOT TODAY!
Click here to register for working spot!
Click here to register for audit spot!